NICKELODEON'S PAW PATROL TO HEADLINE 2018 FAMERS SANTA PARADE SANTA'S PARTY!
After the Farmers Santa Parade finishes its incredible run through Auckland's CBD all Parade-goers are in for a special treat as the international sensation that is Nickelodeon's PAW Patrol takes to the stage in Aotea Square. This show is a part of an amazing line-up of activities that will keep the fun times rolling at Santa's Party from 2.30pm, Sunday 2 December 2018
Nickelodeon's PAW Patrol will top off what is potentially the best Farmers Santa Parade ever with a FREE outdoor performance of the popular live show. No stranger to parents and kids alike, the world-famous PAW Patrol will charm audiences as they enjoy a day out to celebrate the Christmas Party of the season.
There are so many fun reasons to stay in town for the Farmers Santa Parade 2018, with a programme that will see Nickelodeon's PAW Patrol joined by MC Flynny from The Hits, Christmas Carols, Carter Chan Dance Centre Christmas Show, cultural performances from Wonderful Indonesia, a hip-hop performance from Neverland Studios, the Mermaids performing the music of ABBA, and of course the one and only Santa Claus.
Santa's Party offers a full line up of great family entertainment along with giveaways, rides, refreshments and one last chance to see Santa before he climbs down the chimney on Christmas Eve.
SANTA'S PARTY
2.30pm – Christmas Carols
3.00pm – Nickelodeon's PAW Patrol Live Stage Show
3.20pm – Santa Well Wishes
3.25pm – Carter-Chan Entertainment Productions Christmas Song and Dance Show
3.40pm – Wonderful Indonesia Cultural Performance
3.45pm – Neverland Studios Dance Performance
3.50pm – Wonderful Indonesia Cultural Performance
3:55pm –The Mermaids Performing the Music of ABBA
Times are approximate and subject to change
Farmers Santa Parade
Rain date: Sunday 2 December 2018
Pre-parade: 12pm – 1pm
Parade: 1.00pm – 2.30pm
Santa's Party: 2:30pm – 5:30pm
#FarmersSantaParade
www.facebook.com/Farmers-Santa-Parade-Auckland
PRE PARADE
Pre-Parade is a chance for many of our wonderful sponsors to interact with the audiences and spectators, including many giveaways and samples!
The pre-Parade is also a chance for some more acts to perform and parade along Queen Street that we just couldn't fit into our main parade.
Pre-Parade starts from 12pm – 1pm, so it's always a good idea to have your viewing spots by this time!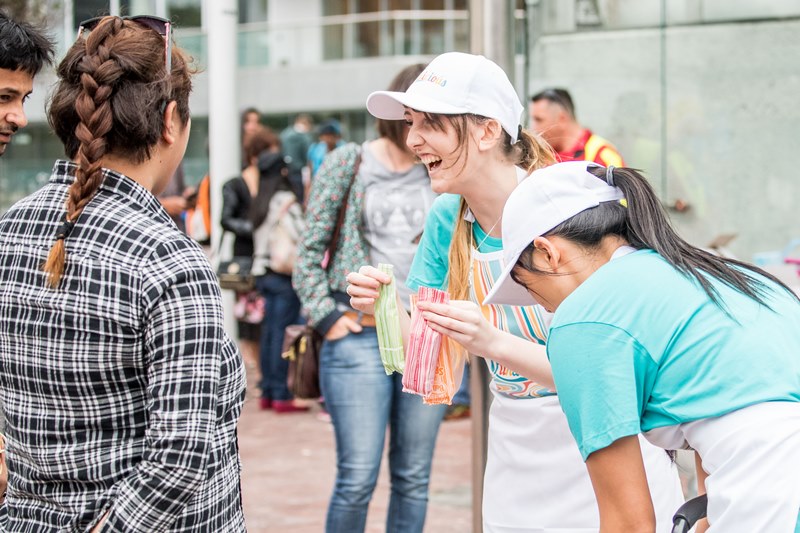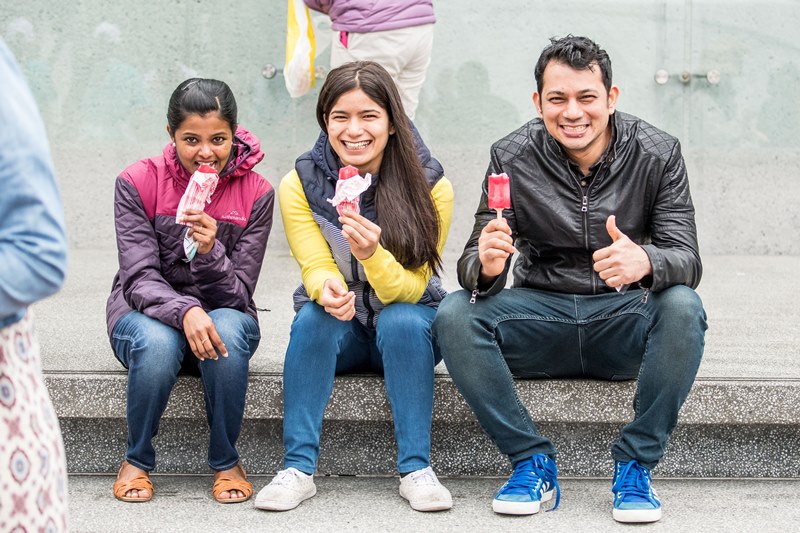 Bulla Ice Cream – Free Giveaway